Alma Nicol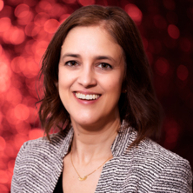 Consultant Solicitor
Location: Solihull, Knowle and surrounding areas
Phone: 01213 395012
Email: Email me
Alma is a Consultant Solicitor for Family Law Consultants. Her legal career began in Spain in 2001 and she has specialised exclusively in family law since 2008. Alma was admitted as a solicitor in the UK in 2009 after converting and has practiced here ever since. Before joining Family Law Consultants she headed up her own family law department, as a partner at a well-known high street practice in Stratford-upon-Avon.
Alma advises on all aspects of relationship breakdown, from divorce and issues surrounding children, to cohabitation disputes for those who were never married. She also advises clients who are marrying about pre-nuptial agreements, with a particular focus on complex financial matters.
Alma is especially proud of her excellent client care and her empathic yet pragmatic approach to family law. She would say her approach is holistic, helping clients at a time when they not only need legal advice but also emotional support and understanding. She makes an effort to build a good rapport with her opponent from the outset to facilitate amicable negotiations wherever possible, whilst always keeping her clients' best interests at heart.
In her spare time, Alma likes to spend as much time as she can with her family and newly acquired puppy. She enjoys dining out, travelling and days out. As a special note Alma is bilingual being fluent in Spanish and English.
Client comments:
I would like to thank you very much for your professional help, kindness and understanding during a very difficult and stressful time… I thought you may like to know that everything has turned out well for us and we have a happy outcome thanks to all the work, professional advice and guidance you have given me.
I just wanted to thank you personally for all your legal support over the past two years. It has been reassuring throughout the whole process knowing that my solicitor was experienced and pro-active to deal with any issues and offer advice.
Areas of Practice
Family Law
Divorce
Matrimonial Assets
Cohabitation Agreements
Separation Agreements
Child Arrangements
Pre-nuptial Agreements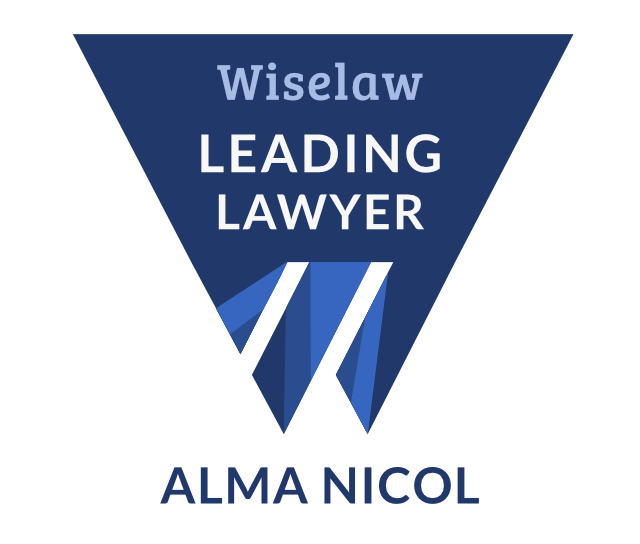 "Alma Nicol is listed as a Leading Lawyer by Wiselaw".
Recent client reviews