Our Solicitors in Solihull
Solihull's roots date back to the 1st Century BC. Today Solihull is famed as the birthplace of Land Rover.
Solihull is one of Family Law Consultants newer locations and we have been offering face to face appointments to clients in Solihull since 2021. As a boutique family law firm, we offer a very unique service to the area, as all of our consultants are family law specialists. As we offer a concentration of knowledge and expertise in all areas of family law, you can be sure that however unique your circumstances, that one of our Consultants has represented a client with similar experiences to your own.
Below are our Family Law Consultants that use the Solihull Office: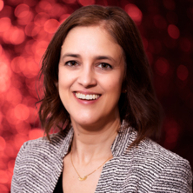 Alma Nicol L.L.B Hons
Family Law Consultant
Alma is a specialist family law solicitor and for a number of years was a Partner at a law firm in Stratford upon Avon. Alma now advises our Solihull clients as well as many of our ex-pat clients due to her additional knowledge of the Spanish legal system. For more information about Alma, please click here.
Most of our client appointments are conducted remotely [link to remote page] so it will not be necessary for you to personally attend our offices. We do offer face to face appointments in Solihull when needed and as with all of our face-to-face meetings, you will need to call and book an appointment at our Solihull Office. Please report to reception upon arrival and advise the receptionist you are attending a meeting with Family Law Consultants.
All appointments must be pre-booked, as your lawyer will travel to meet you at your chosen location.
Office Location:
745 Warwick Road
Solihull
B91 3DQ
&nbsp
Telephone:
01213 395012