Lisa Mohar L.L.B Hons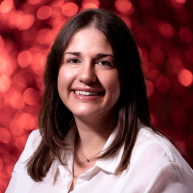 Lisa is a Consultant for Family Law Consultants and qualified as a Solicitor in 2010. She is an experienced matrimonial and family solicitor specialising in all areas of family law. She regularly undertakes her own advocacy enabling her to fully support each client all the way through the legal process.
Lisa advises both husbands and wives on all areas of matrimonial law. She has a vast amount of experience in relation to applications for financial orders on the break up of relationships including pension sharing.
She has extensive experience dealing with applications under the Children Act for both married/unmarried couples and same sex couples. She also represents other parties including grandparents and extended family members in relation to child issues.
In her free time Lisa loves spending time with her family and friends. She also enjoys travelling and experiencing the different traditions and cultures.
Client comments:
Lisa is very approachable and passionate about her work. She always provided the most appropriate advice in easy to understand terms
Lisa always managed to make me feel at ease and explained things in a very easy to understand and friendly way
Areas of Practice
Family Law
Divorce & Dissolution of Civil Partnerships
Matrimonial Assets
Cohabitation Agreements
Separation Agreements
Child Arrangements
Pre & Post-Nuptial Agreements
Injunction Proceedings due to domestic abuse
Unmarried couples
Financial Issues including Property Disputes and Pension Splitting