Joanne Bennett L.L.B Hons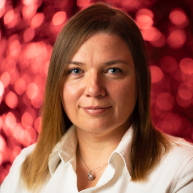 Joanne is a Director of Family Law Consultants and qualified as a Solicitor in 1999. Since qualifying she has handled divorce and family law cases for clients in Coventry, Leamington Spa, Nuneaton, Rugby and all the surrounding areas. For clients outside the local area or abroard Joanne takes instructions and conduct the case via email and telephone.
Joanne is a senior solicitor with over 25 years' experience in family law and in 2008 established Family Law Consultants to offer clients modern legal services with a personal touch.
As a family solicitor, Joanne, regularly advises clients on all aspects of family law including; divorce and the division of matrimonial assets, cohabitation including "Living Together" agreements, Separation Agreements and advice for those with child issues.
In her own time Joanne has renovated a number of old houses and has managed to obtain a full motor bike licence. She enjoys travelling all over the world but when at home enjoys nothing more than spending time with family, friends and her dog called "Mini".
Client comments:
Can I thank you very much for your advice and help through the divorce process. I really like your style, it suits me down to the ground
Thanks again for the service and advice provided. I will recommend your services to any of my friends seeking legal advice on Family Law matters
Areas of Practice
Family Law
Divorce
Matrimonial Assets
Cohabitation Agreements
Separation Agreements
Child Arrangements
Pre-nuptial Agreements