Co-Parenting with Confidence: A Guide to Creating a Parenting Plan
A parenting plan is an agreement that separated parents can put together to help with raising their children while living apart. While it's not necessary to have a plan in place, many parents find it helpful to have some kind of agreement to fall back on in case issues arise and to align their hopes for their children's upbringing. In this article, we'll go over what to include in a parenting plan, some common parenting arrangements, and whether or not a parenting plan is legally binding in the UK.
1. General Principles
It's a good idea to start off with some general principles about how you want to raise your children while living separately. This can include things like both parents having a role in the children's upbringing, recognising the children's strengths, and your hopes for future parenting arrangements. It can also cover the physical and emotional wellbeing of the children.
2. Where will the children stay and when, and what will happen if a change needs to be made?
Many parents create a schedule that outlines where the children will be sleeping on a nightly basis. This can include separate arrangements for school holidays. The schedule is flexible and can be changed as needed, and it's helpful to put something in place and see how it goes, with the understanding that it may need to change over time as the children grow older and their activities, school, and lives change. It is important that the schedule works for the children as well as the parents and can be worked out on a weekly, two weekly or even four weekly basis. This can allow for flexibility and ensure that everyone sees that the arrangement is fair over the period of time that the schedule relates to.
3. School Holidays and Half-Term Arrangements
Many parents also agree on a separate schedule for school holidays. This can be to make up for time that may be harder to schedule during the school term, or to help with childcare. It's important to discuss what will happen during:
Half-term holidays
Easter and Christmas holidays
Summer holidays
Communication
It's also helpful to discuss how you will communicate about the children moving forward. This can include setting up regular chats about the children, such as monthly, quarterly, or even annual meetings or phone calls where you only discuss the children and their needs. If communication is difficult, a communication book can be useful as it can cover things like homework, medicines, and other issues related to the children. There are a number of phone Apps on the market that can be used for these purposes, such as https://www.ourfamilywizard.co.uk It's important to keep the book civil just in case the children may ever read it.
4. Special Days of the Year
After deciding on arrangements for the school term and holidays, it's important to consider any changes for special days of the year such as Mother's Day, Father's Day, birthdays, Christmas, and other religious holidays. It's important to prioritise these days in the schedule for the relevant parent, but accommodations can also be made for other family members' birthdays or step-brothers and sisters.
Arrangements around Christmas and New Year can be particularly difficult, but it is important to remember what arrangements work best for the wider family along with what the children would like. It is also worth remembering that these days come around every year so although you might feel that you have missed out one year, the opposite could be true for arrangements the following year.
5. Costs and Expenses
This can include any voluntary child maintenance payments and how you will handle one-off expenses such as school trips and uniforms. It can also cover payments for mobile phones, subscriptions, and after-school activities. For help with calculating child maintenance payments, you can use the child maintenance calculator provided by the UK government: https://www.gov.uk/calculate-child-maintenance
6. Schools
If both parents have parental responsibility, it is important that they have an input into which school the children will attend. This can include discussing transportation, school schedules, and other school-related issues. You should also consider putting a request into the relevant school for each parent to be included in school correspondence and parents evenings. The majority of schools are happy to do this and having a school communicate with both parents can save considerable conflict.
7. Health and Medicines
When it comes to your child's health and medicine, it's important for both parents to be on the same page. This means being able to communicate effectively in emergency situations and making sure that each parent is informed if the child has to go to the hospital. It's also important to discuss things like whether or not the child has taken medicine before being handed off to the other parent.
8. Grandparents and Wider Family
Don't forget about grandparents and other extended family members as it is important to make sure that your child can maintain contact with their wider family.
9. New Partners
Bringing a new partner into the picture can be a tricky topic to navigate. But, by discussing it now, even if it's not an immediate concern, you can help ensure that the introduction of a new partner causes the least amount of emotional distress for your child. It's important to have open communication and to make sure that the introduction is done in a thoughtful and positive way.
10. Holidays Abroad and Passports
When it comes to holidays and travel, it's important to make sure that everyone with parental responsibility is on board. This includes agreeing on details like flight information and hotel stays, as well as who will hold the children's passports and who will cover the cost of maintaining them. It's also important to discuss any potential contact with the other parent while the children are away.
11. Religion/Disputes and other Specific Issues
Religion, discipline and other specific arrangements are also important to discuss in your parenting plan. While it may be difficult to control how the other parent raises the children once you are separated, you can still agree on certain things, like religious practices and discipline methods. It's also helpful to agree on a method for resolving future disputes, such as using family mediation.
In conclusion, a parenting plan can be a useful tool for separated parents to help with raising their children. It's important to include general principles, arrangements for where the children will stay and when, school holiday and half-term arrangements, communication plans, special days of the year, cost and expense arrangements, and school-related issues. It's also important to remember that the plan can change over time as the children grow older and their needs change.
Our family law experts can provide advice on all aspects of Parental Plans as well as prepare one for you. For further information about the cost of a parenting plan please click here: https://www.familylawconsultants.co.uk/prices/parenting-plan or call our team on 0333 920 5911 or use the call back request form on the right hand side of this page to see how we can help you.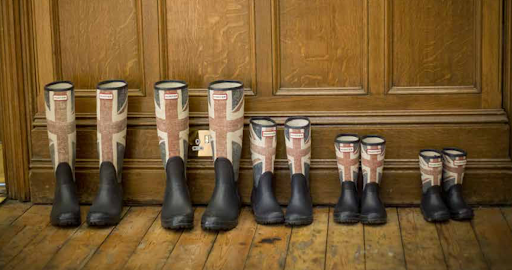 Written by Joanne Bennett